Our process to disaffiliate from the United Methodist Church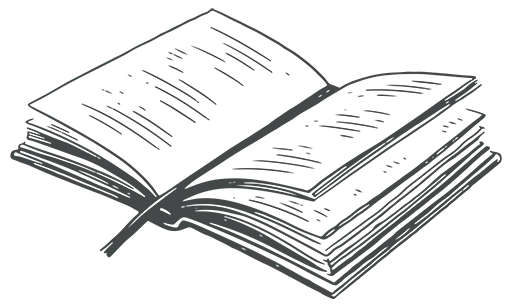 So if there is any encouragement in Christ, any comfort from love, any participation in the Spirit, any affection and sympathy, complete my joy by being of the same mind, having the same love, being in full accord and of one mind. Do nothing fromselfish ambition or conceit, but in humility count others more significant than yourselves.
---
Philippians 2:1-3 (ESV)

Trinity Hill as a Church is Pursuing Disaffiliation
As part of our plans moving forward in 2023, the leadership of Trinity Hill United Methodist Church has decided to pursue the disaffiliation process from the United Methodist General Conference. It is crucial for current members to understand the required steps before our church vote takes place on Thursday, February 16, 2023.
Upcoming Disaffiliation Q&A Sessions!
Please attend one of the two available sessions if you plan to vote as a church member of Trinity Hill:– Sunday, February 5 (After 10:30 Service, childcare provided for attendees)
– Wednesday, February 8 at 6:30 p.m. (No classes, meal, or childcare that evening)
Frequently Asked Questions
The information below provides relevant answers andobligations if our church votes yes to complete thedisaffiliation process. If you need assistance or have additional questions, please contact our church leadership at info.trinityhill@gmail.com or call the church office at 859.272.3456.
February 16, 7:30 p.m., in the sanctuary of Trinity Hill United Methodist Church
Current members of Trinity Hill United Methodist Church
How will the vote be conducted?
The members present will constitute a quorum. A 2/3 vote is required to disaffiliate from the United Methodist Church. We will vote by paper ballot.
What is the cost to disaffiliate?
We are required to be up-to-date on our apportionments, which we are. And we are required to payanother year's apportionments. We are also requiredto pay the "unfunded pension liability," a number determined by the agency managing the United Methodist Church's pension, WesPath. When we pay the unfunded pension liability, we are making sure there are adequate funds to cover the pensions of the pastors who have served Trinity Hill.
Here is the breakdown of the cost to disaffiliate:

Trinity Hill paid all apportionments due in 2022, andwe will also do so this year, so the "unpaid conference apportionments" and "unpaid district apportionments" will not factor into the final total amount we pay to the Annual Conference. There may be minor adjustments to the "Future 12 Months of Apportionments" basedon our giving through May 2023, but the "UnpaidApportionments" should be deducted from the $262,587.21 total number to get the amount wewill have to send to the Annual Conference in a finalpayment. The Finance Committee is working the planto fund the Disaffiliation payment, should the membership vote in favor of disaffiliating.
Do we get to keep our property?
The United Methodist Church is governed by a Trust Clause (Book of Discipline 2501) which means that all property and assets are held in trust for the United Methodist Denomination, by the Annual Conference. The 2020 General Conference allowed for a waiver to the Trust Clause, through December 2023.
Bishop Fairley and the KY Annual Conference leadership have from the beginnings of the disaffiliation process dealt with churches fairly and graciously on this matter. In order to not cloud a church's decision by creating an insurmountable burden of the church buying its own building, The Kentucky Annual Conference has not made the property value of a church any part of thedisaffiliation process.
What is the process following a vote to disaffiliate?
If we do indeed vote to disaffiliate, there are a number of things we have to do to complete the legal processof disaffiliation.
---
By May 1, 2023, we need to have completed and sent all deed work to the Annual Conference, along with a certified check for disaffiliation cost.
---
The Annual Conference meets June 5-7, 2023, andif we have voted to disaffiliate, it will be approved at the Annual Conference.
---
By June 30, 2023, we need to remove all UnitedMethodist signage from the building and property. We must hand over to the District Superintendent copies of all administrative records (administrative council minutes, membership roll, baptismal certificates, confirmation records, etc.) These will be in the safe-keeping of the Annual Conference.
---
Once we have completed these steps, the AnnualConference will release the deed and signed disaffiliation papers, and deposit our check.
Why are we disaffiliating?
Ad Council approved to move forward in understanding the disaffiliation process in November 2022. This decision was made due to the ongoing conflict in The United Methodist Church concerning human sexuality.
Are we voting to join the Global Methodist Church (GMC)?
No, that is an entirely different discussion. The issue at hand is whether we will disaffiliate from the United Methodist Church. If we do, then we have to decide where we go. GMC, Free Methodist, Wesleyan, Independent; there are many options, which the church would investigate at a later time if we vote to disaffiliate.
What will happen to our "connectionalministries"— Camps, Wesley Foundations, Methodist Children's Home, etc?
Back when it looked like there would be a straightforward plan of separation by action of the GeneralConference, we would have simply moved to some other Methodist expression, and there was broad scale agreement to continue to work together in those ministries. It will be up to each church to decide where they go after disaffiliation, and then whether to support those ministries.
Requests for Additional information
Trinity Hill is working hard to communicate our answers and provide the necessary information to members prior to our church vote. Each Sunday School class and small group will have a designated person to help our efforts. Please email us at info.trinityhill@gmail.com or contact the church office for further inquiries.