NO IN-PERSON WORSHIP SERVICE - Sunday, August 2
This Sunday, August 2nd there will be no in-person service. This has been done by the request of the Bishop to comply with the Governor and Commonwealth of Kentucky regulations.
Since it is a communion Sunday, individual communion kits will be available for pick up this Saturday, August 1st from 2:00-4:00 p.m.
Thank you for your understanding, and we look forward to seeing you in person when the time comes!
Whether you are a new visitor to Trinity Hill UMC or a regular attendee, let us know via our online connection card.
The following videos are available to view for Sunday, August 2nd, 2020. Previous videos can be viewed on our Vimeo channel.
COVID-19 Update
Trinity Hill UMC is only offering one weekly in-person worship service at 10:30 AM until further notice. We apologize for the inconvenience.
8:30 a.m. and 10:30 a.m. (Online at 8:30 a.m.)
Nursery and Children's Church provided for Infant – 5th grade during both services
It's Sunday! With Miss PJ at 9:30 a.m. (Online)
African Worship Service at 11 a.m.
Monte de la Trinidad at 5 p.m.
Combined services for holidays and special occasions are available on our event calendar.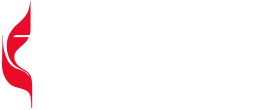 3600 Tates Creek Road Lexington, Kentucky 40517
We are conveniently located at the corner of Tates Creek Road and Armstrong Mill Road, across the street from Cheddar's Restaurant.
A MULTICULTURAL CONGREGATION
Trinity Hill UMC is a multicultural Christian Fellowship representing over 20 countries.